We may not be able to predict everything the near year will bring. But based on 2023's new book releases, we have a feeling we'll be reading all year long.Below, we're highlighting just a few of the new books coming out in 2023 that you may want to check out.
'The Survivalists' by Kashana Cauley 
Aretha understands that she cannot plan for every disaster, especially in the aftermath of her mother's death. "The Survivalists" chronicles one lawyer's diversion into an underground world of people who believe the apocalypse is coming and are attempting to prepare for it.
'Central Places' by Delia Cai 
"Meet the Parents" for the next generation. Audrey Zhou has gained a high-powered position and found the right man since leaving the central Illinois village where she grew up. She is now returning with her fiancé to meet her Chinese immigrant parents. Her history and present collide there, as do her parents' expectations for her and her own.
'Love, Pamela' by Pamela Anderson 
After a life in the headlines, you might think you know Pamela Anderson. In this revealing memoir, Anderson describes what it was like to be in her shoes during her ascent to fame and scrutiny, and how she found herself.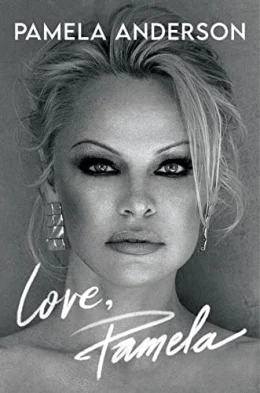 'The Last Tale of the Flower Bride' by Roshani Chokshi
Roshani Chokshi's enthralling first adult novel is a fairytale-infused drama about marriage and the secrets couples hold from each other. That, plus an enchanting mansion off the coast of Washington and a fortune in hotels.
'Black Candle Women' by Diana Marie Brown
If you watched "True Blood" or "Practical Magic," you're sure to enjoy this family saga about a group of women with magic in their blood and secrets in their past. Augusta, the family matriarch, can't speak due to aphasia, but her daughter, grand-daughters and great-granddaughter are living with the ramifications of a decision she made and the powers she passed onto them.
'The Mimicking of Known Successes' by Malka Older
Exploring communities in conflict and the loss of ecosystems, this science fiction novella — part sapphic romance, part murder mystery — imagines what life would be like in a human colony on Jupiter.
'The Human Origins of Beatrice Porter and Other Essential Ghosts' by Soraya Palmer 
This debut coming-of-age story explores the power of storytelling and the complications of sisterhood through the prism of two Jamaican-Trinidad sisters who strive to understand one other.
'White Cat, Black Dog' by Kelly Link 
Kelly Link is the master of the modern fairy tale. This collection of short stories is deceptively easy to read – you'll be turning the pages of strange events quickly, but the stories and their strange events are liable to linger in your mind.
'Carmen and Grace' by Melissa Coss Aquino
Cousins Carmen and Grace share a traumatic childhood that has bonded them together tightly. That is, until they meet a sisterhood of women known as the D.O.D. Who are guided by a leader of an underground drug empire, Doña Durka. This plot-driven novel explores the bonds of found family and the ways into which power and ambition can sever relationships.
'A Living Remedy' by Nicole Chung
This riveting and tender memoir is a stunning meditation on grief and guilt. It driven by the ways in which the U.S. healthcare system, one of the highest costs of healthcare in the world, fails those that cannot afford it. Detailing her father's inability to access healthcare and his premature death. Chung illuminates the hardships many Americans face caring for aging parents and loved ones in a broken system.