Following on from the dizzyingly experimental heights of I Seduce, multidisciplinary Afrofuturist artist Nwando Ebizie returns with a new single 'The Swan'. It is taken from her debut album of the same name, forthcoming on Matthew Herbert's label Accidental Records in 2022.
A nomination for The Ivors Composer Awards (Sound Art category) for her radiophonic piece: 'Fire Prevention' has also just been announced.
The Swan offers a further dive into the mythology of the album of the same name. Nwando takes on multiple personas and voices in a play of call and response, bringing a whole society to life, from delicate, dreamy sung vocals, to the direct and emphatic Celebrant. Nwando's chants are insistent and mesmerizing, both inviting and rejecting the listener.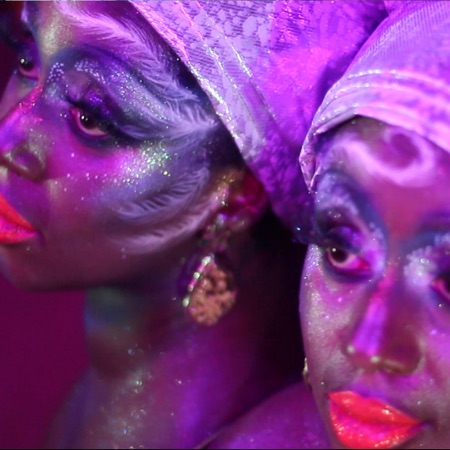 Keen ears may notice the youthful, slightly unhinged chorus that rings out from I Seduce returns here in a supporting role.
From its strange netherworld, in an unknown space and time, The Swan leads the listener on a journey through the psyche, towards a truth. Morphing and growing until it almost exists in our world – drawing you into a club banger with its rave-inspired synths and deep bassline. This collaboration with producer Hugh Jones has led it along a merry path towards a techno club in East London. The singers and dancing pour their rituals out to invoke their transformative rites.


Buy now on Bandcamp and stream on all platforms. You also can listen the song by clicking below: