Explore our WhatsOn Guide for a comprehensive list of thrilling raves and electrifying gigs happening in the coming weeks and months. For an array of festivals, lifestyle events, and more, visit our Things To Do page or find inspiration in our handpicked selections on the Inspire Me page. Don't miss out on unforgettable experiences – let us be your guide to the best events!
Lets Rock The Moor festival
When: Saturday 20May, 2023
Where: The Moor, Cookham in Maidenhea
Mark your calendars for May 20, 2023! Let's Rock the Moor is back with an incredible 80s lineup, promising a day of family-friendly fun. Experience the best of the 80s, indulge in retro madness, and groove to iconic tunes. Don't miss out on this ultimate blast from the past. Let's Rock!
For more> https://www.skiddle.com/
EDC Las Vegas 2023
When: May 19-21, 2023
Where: Las Vegas, NV
Step into a world of electronic music enchantment at Electric Daisy Carnival! Las Vegas glitz meets a three-day celebration with hundreds of performers. Get ready for Above & Beyond, David Guetta, Martin Garrix, Zedd, and more! Immerse yourself in a full-sized carnival experience unlike any other. Join the glitter and glam—EDC is waiting for you!
For more> https://electricdaisycarnival.com/
NUITS SONORES 2023
When: May 16-21, 2023
Where: Lyon, France
Experience the allure of Nuits Sonores, a mesmerizing boutique electronic festival in Lyons. For five unforgettable days, immerse yourself in unique performances, workshops, and events across 40 venues. From day to night, indulge in sensory delights and let Nuits Sonores ignite your soul. Embrace the magic that awaits and be part of this extraordinary experience.
For more> https://www.nuits-sonores.com/en/
MALLORCA LIVE FESTIVAL 2023
When: May 18-20, 2023
Where: Calvià, Spain
Celebrate the Spanish summer festival season on the stunning island of Mallorca at Mallorca Live Festival. Since 2016, this multi-genre extravaganza in Calvià has attracted 25,000 festies with its international superstars and homegrown talent. Join the vibrant atmosphere as Mallorca welcomes you to unforgettable music and good times.
For more> http://mallorcalivefestival.com/
FISHERMAN'S VILLAGE MUSIC FEST 2023
When: May 18-20, 2023
Where: Everett, WA
Get ready for the music frenzy! Fisherman's Village Music Festival takes over downtown Everett, Washington, drawing households from the Pacific Northwest. With new venues, bands, and endless excitement, this three-day event promises unforgettable experiences for thousands of attendees. Get swept away in the magic of Fisherman's Village!
For more> https://www.thefishermansvillage.com/
SEA STAR FESTIVAL 2023
When: May 19-20, 2023
Where: Umag, Croatia
Embark on a Balkan adventure like no other with the masterminds behind Serbia's legendary EXIT festival. Set against the breathtaking backdrop of Stella Maris laguna in Umag, Croatia, this electrifying seaside event promises a weekend of mind-blowing electronic music. Immerse yourself in the magic and let the rhythm of this extraordinary festival transport you to new heights.
For more> https://www.seastarfestival.com/
DESERTFEST BERLIN 2023
When: May 19-21, 2023
Where: Berlin, Germany
Get ready to rock at Desertfest! This iconic series of annual festivals showcases the finest of the stoner rock scene across Europe. Join the desert vibes and immerse yourself in the ultimate celebration of hard-hitting, mind-blowing music. Desertfest is where the magic happens.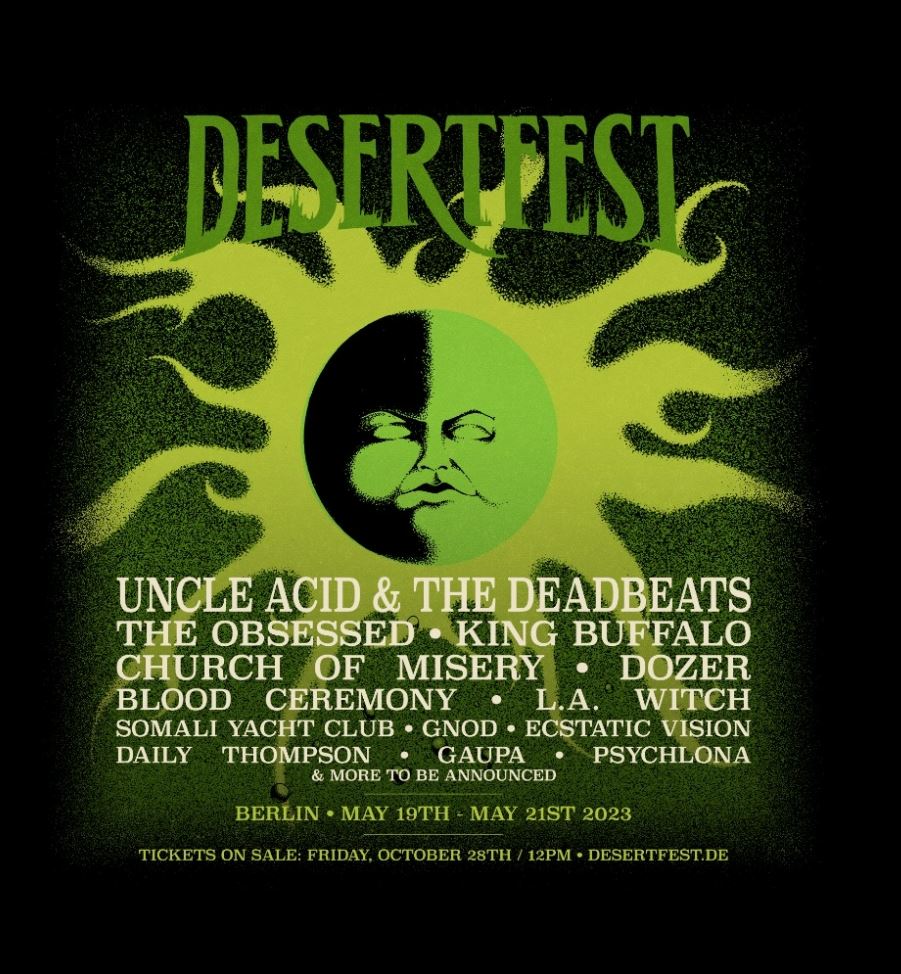 For more> https://www.desertfest.de/
GETTYSBURG BLUEGRASS FESTIVAL 2023
When: May 18-21, 2023
Where: Gettysburg, Pennsylvania

Experience the legacy of Gettysburg Bluegrass Festival, founded in 1979 and curated by the Winkelmann family. Delight in four days of timeless bluegrass magic each mid-May and late August. Let the music transport you to new heights at this historic gathering.
For more> https://www.gettysburgbluegrass.com/#