Top 7 Tilda Swinton's films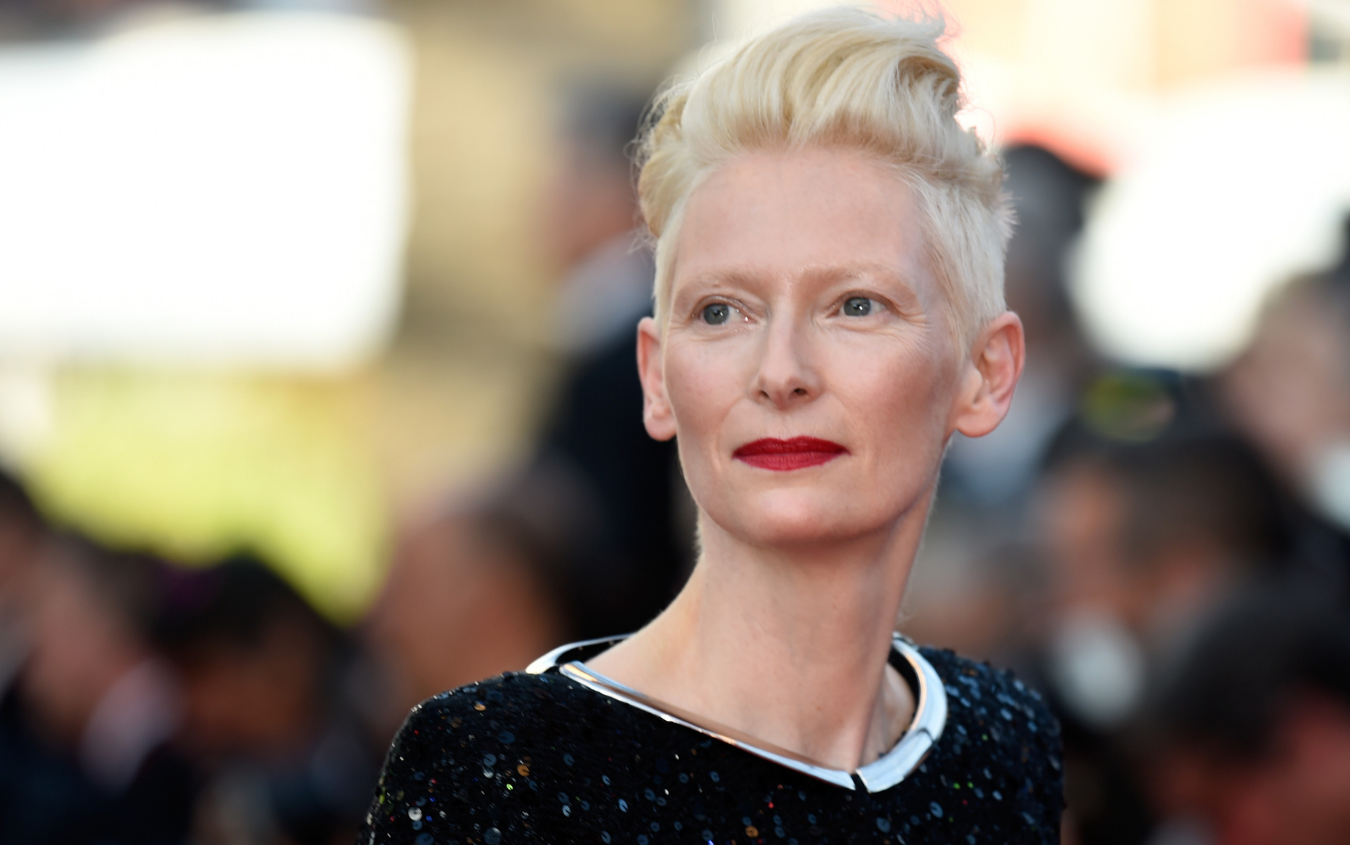 Katherine Matilda Swinton is a Scottish actress, known for her roles in both independent art house films and blockbusters. She won the Academy Award for Best Supporting Actress for her performance in the 2007 film Michael Clayton. She also won the BAFTA Scotland Award for Best Actress for the 2003 film Young Adam, and has received three Golden Globe Award nominations.
Here we will describe about Top 7 Tilda Swinton's films.
We Need to Talk About Kevin (2011)
Swinton was perhaps not natural casting for this authentic nightmare of a story: an American wife and mother whose attempts to bond with her son fall foul of his resolute commitment to sadistic, manipulative cruelty. But she pulls it off brilliantly, suggesting all the uncertainty, frustration and panic that life brings her. In this, she is aided by director Lynne Ramsay's distinctively oblique visual style, going against the grain and dwelling on unexpected, revelatory moments. This is, and remains, a monumental film, and should have won every award going.
The Deep End (2001)
The film that made Swinton's name in the US, and introduced her to a new generation of up-and-coming indie directors. It has the lineaments of a quite conventional thriller: Swinton is a well-organised, well-off woman whose attempts to stop her son getting involved in an ill-advised relationship with an older man end up in blackmail and death. Suggesting the frailties and anxiety behind a high-gloss facade has become a specialty of Swinton's, and this is one of her first and best versions of it.
Okja (2017)
Once again, a corporate-shill character is mined for unexpected depths. Her Lucy Mirando is a sort of James Murdoch figure: a company chief burdened with inconvenient feelings of liberal guilt, which she channels into the development of a strain of super-pigs. Although Mirando is conceived as something of a grotesque, Swinton paints her with a wide range of colours, from empathy to rapacity – and gets to paint with a few more in the role of Miranda's flint-hearted twin, Nancy.
Doctor Strange (2016)
Swinton walked into a whitewashing row after her casting as the Ancient One, sensei and guru to Benedict Cumberbatch's miracle-seeking surgeon. It is a shame: with her de-haired scalp, Swinton brought an unashamedly brainy dimension to the role, in one of Marvel's more entertaining recent efforts.
The Chronicles of Narnia: The Lion, the Witch and the Wardrobe (2005)
Inspirational casting: Swinton's legendary froideur channelled into a superbly nasty ice-witch character. The franchise never really took off (its mythology a little arcane, perhaps, for post-Harry Potter audiences) but Swinton was great in the role.
The Beach (2000)
Advertisement Not the blockbuster everyone was hoping for, this adaptation of Alex Garland's gap-year-adventure novel cast Swinton as the manipulative leader of a colony of hippies living in secret on a Thai island. She gives it her usual amount of welly, but the film suffers a bit from heat exhaustion.
The Statement (2003)
Advertisement Swinton is in lawyerly mode in this sturdy but old-fashioned drama: she is hunting down Nazi-collaborator-in-hiding Michael Caine, apparently the target of a Jewish hit squad. Not, perhaps, one of her flashier roles; maybe the chance to work with Caine was not one to turn down.
> Dipto Paul

The new issue of WhatsOn is out now. Subscribe here to get your copy.

WhatsOn Calling…
If you like WhatsOn, why not do us a favour. More & more people getting involved and supporting WhatsOn. We are independent & progressive, unlike many corporate media - We know you want WhatsOn to benefit as many people as possible Now we need your support, WhatsOn will continue to engage with cutting edge events, news & reviews of our times and hold power to account & champion social justice. WhatsOn's independence means, we are free from corporate & commercial bias. However, we need your support to give a voice to the voice less and keep our independence. We rely on the support of our readers and any amount , big or small, makes a valuable difference. Thank you. SUPPORT WhatsOn!