5 Reasons Why We Must Protect Erasmus from Brexit Cuts
Britain's involvement in Erasmus, the popular European student study program, has been thrown into fresh doubt, after a Lib Dem amendment that would have forced the Tory government to negotiate to remain in Erasmus after Brexit was defeated in parliament by 344 votes to 254.
Supporters of the Erasmus exchange, which each year involves thousands of British students traveling to more than 30 countries, including non-EU members such as Switzerland, defended it on social media.
Here are five key reasons for supporting the Erasmus Program.
1) Develop personally, professionally and academically:
As well as boosting skills and employability for participants, the program modernises education, training, and youth work across Europe. Students learn how teaching methods differ from country to country. This also creates cultural awareness and open-minded towards other people, greater tolerance and in general more appreciation about life.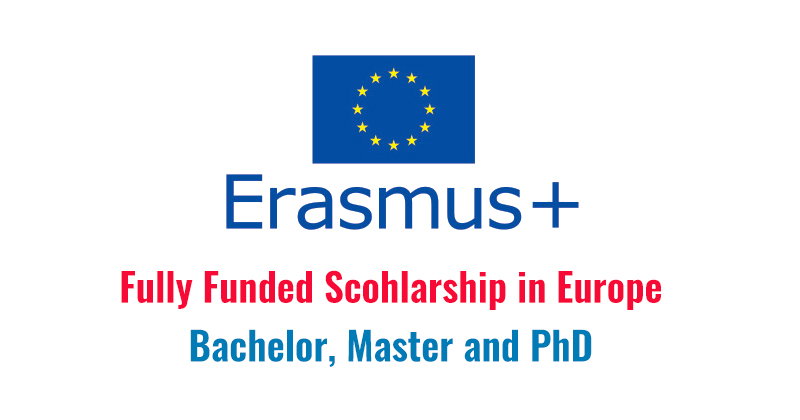 2) Students get financial support during Erasmus:
All Erasmus students receive a study grant, and the amount usually depends on students' home country and the country of destination, based on average estimates regarding living costs in the specific country. Normally, this grant won't cover all your expenses, but it is a great help that will make your Erasmus period quite an affordable study experience.

3) Wider employment opportunities:
From an academic point of view, Erasmus programs offers an additional educational and cultural experience you wouldn't otherwise be able to gain. You might have heard this too many times, but it does enhance your CV and it does look great, as a lot of employers will choose graduates who have some kind of international experience.

4) Learn to trust yourself:
When you are in an unfamiliar place, far from your comfort zone, you discover how to face and solve any problems you might encounter. Students also learn to stick to a budget and balance their finances. Although it might be hard at first to cope with everything, you will soon benefit from learning these valuable life lessons.

5) Figure out what you want to do with your life:
Even after starting their academic studies, many students are still unsure of what path to choose in the future. One of the benefits of Erasmus is that some situations you may go through or even the courses you take abroad could give you hints of what you really would like to do with your life. Maybe going on Erasmus will give students business ideas that you can pursue in the future.

The latest news about Britain's membership in the scheme led to concerns on social media from former Erasmus students and universities that British students would no longer take part in the program when the UK leaves the EU at the end of 2020.

Among those taking to Twitter to voice their dismay was Femi Oluwole, a former Erasmus student and co-founder of the European Union advocacy group, Our Future Our Choice (OFOC). He tweeted: "Erasmus was the best year of my life. I got to study/live among French students & many from around Europe. The French speaking-skills I developed that year MADE my early career. The government's decision not to commit to keeping it is unforgivable. PS: NO TUITION FEES IN FRANCE!"

However the UK Department for Education (DfE) said it is committed to maintaining the UK's membership of the Erasmus+ program, despite the Tories thwarting this attempt to make its membership a priority in EU withdrawal negotiations.

Chris Skidmore, the Minister of State for Universities, Science, Research and Innovation, said: "We remain open to participation and this will be part of future negotiations with the EU – we highly value international student exchanges."

>Juthy Saha

The new issue of WhatsOn is out now. Subscribe here to get your copy.

WhatsOn Calling…
If you like WhatsOn, why not do us a favour. More & more people getting involved and supporting WhatsOn. We are independent & progressive, unlike many corporate media - We know you want WhatsOn to benefit as many people as possible Now we need your support, WhatsOn will continue to engage with cutting edge events, news & reviews of our times and hold power to account & champion social justice. WhatsOn's independence means, we are free from corporate & commercial bias. However, we need your support to give a voice to the voice less and keep our independence. We rely on the support of our readers and any amount , big or small, makes a valuable difference. Thank you. SUPPORT WhatsOn!