Shion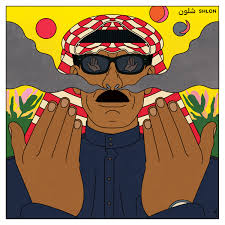 Artist: Omar Souleyman

The fact that Omar Souleyman is making music at all is pretty astonishing given he is from the north east region of Syria. Just imagine how tough that must be for one second. His musical style is, astoundingly (again for geo-political reasons) , a blend of cultural types from his locale. Encompassing Sunni Muslim, Kurdish and Ashuri he has risen in popularity and unites through music. Shion is typical of what you would expect of this extraordinary artist. Sure it has a few wavering moments but it is still a great contemporary work from a man very much up against the odds.

Rating: ****

> Gary Trueman

The new issue of WhatsOn is out now. Subscribe here to get your copy.

WhatsOn Calling…
If you like WhatsOn, why not do us a favour. More & more people getting involved and supporting WhatsOn. We are independent & progressive, unlike many corporate media - We know you want WhatsOn to benefit as many people as possible Now we need your support, WhatsOn will continue to engage with cutting edge events, news & reviews of our times and hold power to account & champion social justice. WhatsOn's independence means, we are free from corporate & commercial bias. However, we need your support to give a voice to the voice less and keep our independence. We rely on the support of our readers and any amount , big or small, makes a valuable difference. Thank you. SUPPORT WhatsOn!
More WhatsOn