Arrests carried out at the Extinction Rebellion protest in London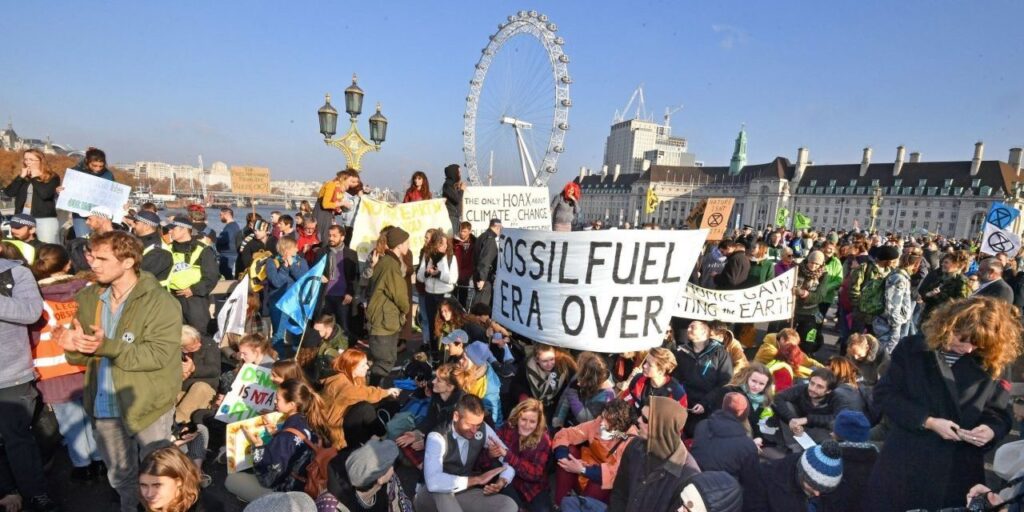 By Shayan Shakir

Stats suggest that, more than 130 people have been arrested on the streets of London as part of the two week long protest to raise awareness about climate change.

These protests have started in several major cities around the world, such as Sydney, Berlin, Amsterdam and Brisbane.

In London, protesters from the Extinction Rebellion have organised a plan to "shut down" Westminster, at the same time stating that since the protest is in the capital city, it will be five times bigger than previous recent protests.

Trafalgar Square, Lambeth and bridges leading to Westminster have been blocked and occupied by hundreds of protesters.

According to the Metropolitan Police, as of 12:30pm, 135 protestors had been arrested.

Extinction Rebellion said that, one of the protestors that had arrested was 81 year old Sarah Lasenby, from Oxford. She was protesting against Embankment, she also said, "It is imperative that the government should take serious actions and put pressure on other states and global powers to radically reduce the use of fossil fuels."

The new issue of WhatsOn is out now. Subscribe here to get your copy.

WhatsOn Calling…
If you like WhatsOn, why not do us a favour. More & more people getting involved and supporting WhatsOn. We are independent & progressive, unlike many corporate media - We know you want WhatsOn to benefit as many people as possible Now we need your support, WhatsOn will continue to engage with cutting edge events, news & reviews of our times and hold power to account & champion social justice. WhatsOn's independence means, we are free from corporate & commercial bias. However, we need your support to give a voice to the voice less and keep our independence. We rely on the support of our readers and any amount , big or small, makes a valuable difference. Thank you. SUPPORT WhatsOn!