PUBG Mobile Delivered The Biggest Prize Money in Mobile E-Sports History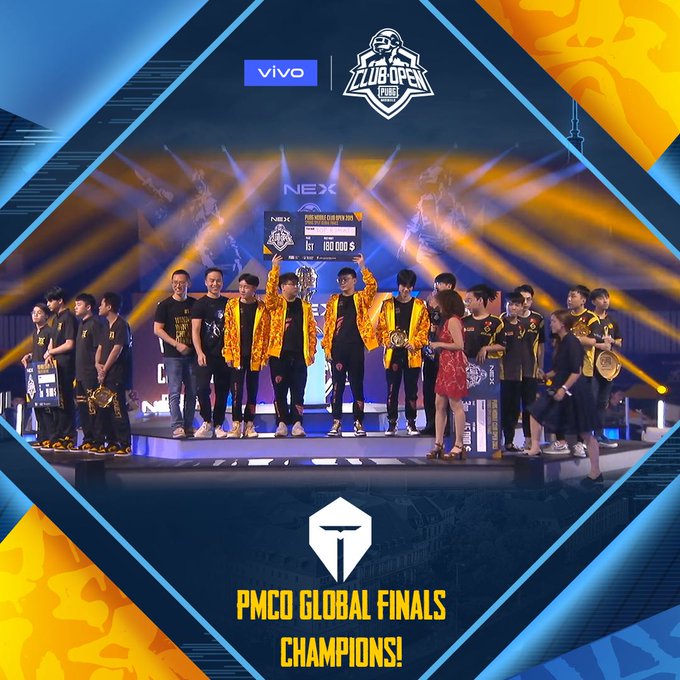 PUBG Mobile Cup Open ends their 2019 mission on Sunday with making a record prize money given to the winners in the entire e-sports history.
Team Top Esports from China came First and won total $180,000 scoring 344 points with three victories.
Another Chinese team X -Quest became 1st Runner-up with a total 121 kill points which was the highest in the tournament.
Total 16 teams participated in the 3 days long tournament held at Berlin Germany.
Though X-Quest was leading in the first two days but Top Sports tremendous come back in the final session confirms them to stay in the top.
Elite gaming came third and RRQ Athena from Thailand became fourth. Top team was selected measuring the team performance, most kills, most revives and most damage.
This is the first time Team SOUL representing India in a global e-sports tournament.

Tournaments favorite Team SOUL started the tournament with a poor run but with a win in the last day helped them able to finish 12th in the ranking.

Player Unknown's Battlegrounds (PUBG) is an online multiplayer battle royale game developed and published by PUBG Corporation, a subsidiary of South Korean video game company, Bluehole.

> Dipto Paul

The new issue of WhatsOn is out now. Subscribe here to get your copy.

WhatsOn Calling…
If you like WhatsOn, why not do us a favour. More & more people getting involved and supporting WhatsOn. We are independent & progressive, unlike many corporate media - We know you want WhatsOn to benefit as many people as possible Now we need your support, WhatsOn will continue to engage with cutting edge events, news & reviews of our times and hold power to account & champion social justice. WhatsOn's independence means, we are free from corporate & commercial bias. However, we need your support to give a voice to the voice less and keep our independence. We rely on the support of our readers and any amount , big or small, makes a valuable difference. Thank you. SUPPORT WhatsOn!