Digital Battle between Police and Protesters in Hong Kong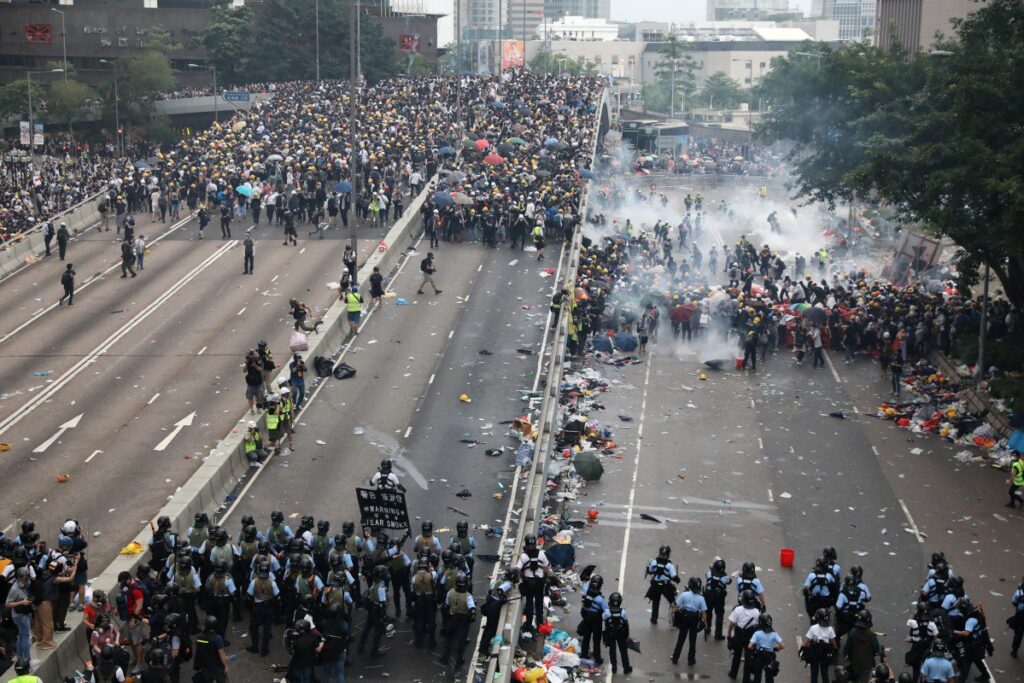 The Hong Kong authorities focused on Ivan Ip, 22, the chat room organizer, whom they saw as a ringleader of this week's protests were sparked to enact Govt's proposed extradition law.

In early June, Ip joined a public chat group on Telegram called "Parade 69", to oppose a controversial extradition bill that allows people in the city to be extradited to mainland China.

Two days after the protest, the authorities arrived at Ip's apartment in the evening. Banging on the door, they yelled: "Police! Open up the door!"

Ip was released on bail around 3 am on the morning of 12 June and is currently working with a lawyer on the case. The charge of inciting others to cause a public nuisance carries a maximum penalty of seven years in prison. The Telegram chat group Ip was in has now been shut down.

"It is unprecedented for Hong Kong put such high pressure on freedom of speech. People are getting muted, as the regime wants," Ip said, describing such methods as a "white terror".

In mainland China, security forces track chat messages, arrest dissidents before protests even occur, and are increasingly detaining people over posts critical of the government. The Hong Kong police have visited the mainland at times looking at ways of stopping terrorism.

"People are very cautious now," said Billy Lee, a convener for the Hong Kong Progressive Lawyers Group. "The incitement charge has made people very concerned about whether they can be charged similarly when they say something on the internet."

Protesters have been cautioned to always wear face masks, in case photos are used to identify them. Many declined to give out their phone numbers or contacts to reporters, fearing their personal information could wind up in the hands of police.

As a result, internet users are also changing their language. Now, more protesters are keeping a low profile on social media, communicating only via secure messaging apps, deleting conversations related to the protests, and using pre-paid SIM cards not linked to their personal information.

Still, Ip says he and others are not deterred. "Everywhere in Hong Kong are civilians who believe they can exercise their public power in a lawful way. And I do believe in hope, that Hong Kongers will keep fighting for their dreams, and weather this storm."

>Juthy Saha

The new issue of WhatsOn is out now. Subscribe here to get your copy.

WhatsOn Calling…
If you like WhatsOn, why not do us a favour. More & more people getting involved and supporting WhatsOn. We are independent & progressive, unlike many corporate media - We know you want WhatsOn to benefit as many people as possible Now we need your support, WhatsOn will continue to engage with cutting edge events, news & reviews of our times and hold power to account & champion social justice. WhatsOn's independence means, we are free from corporate & commercial bias. However, we need your support to give a voice to the voice less and keep our independence. We rely on the support of our readers and any amount , big or small, makes a valuable difference. Thank you. SUPPORT WhatsOn!