Breastfeeding Reduces the Risk of Child Obesity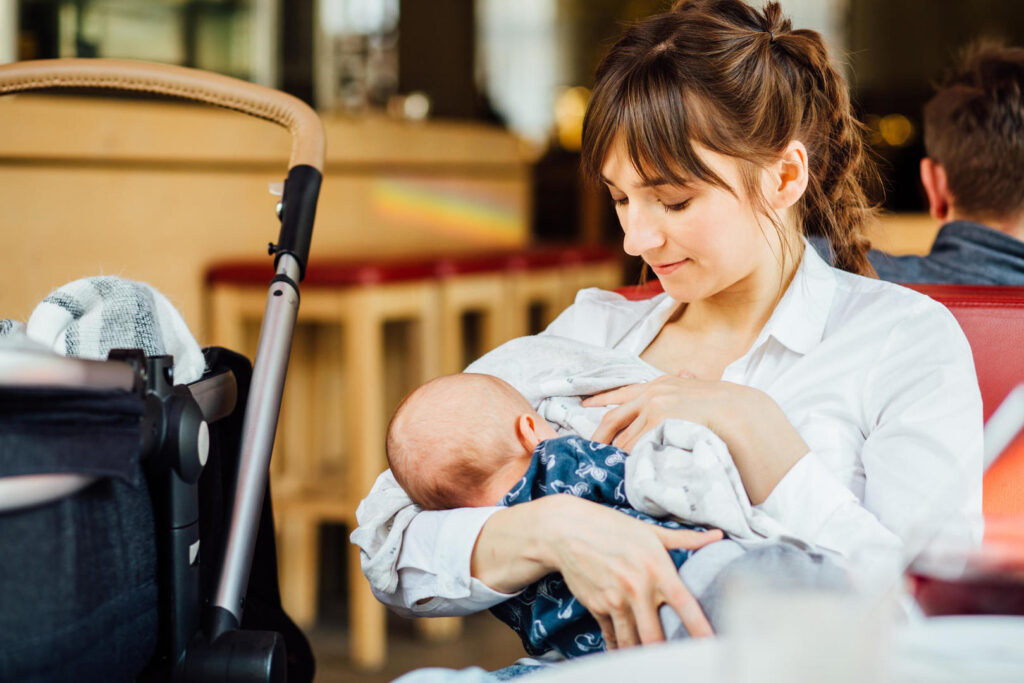 Research from the World Health Organization (WHO) found and babies who are never or only partially breastfed have an increased risk of obesity. Breastfeeding exclusively breastfeeding reduces child obesity.

The study of almost 30,000 children, the largest of its kind, found breastfeeding had a "protective" effect, reducing the chance of ending up with a weight problem.

Those who were exclusively bottle-fed were 25 percent more likely to be obese, the research on 16 nations found.

At six months, just 1 percent are being given only breast milk, as the WHO recommends. In Spain, rates are 28.5 percent, with rates of 34 percent in Portugal and 18 percent in the Netherlands.

And in some countries, the risk was up to 90 percent higher, the research presented at the European Congress of Obesity in Glasgow.

If mothers did a mixture of breastfeeding and formula milk, the chance of their children ending up obese was 12 percent higher than if they only had mother's milk.

Data from eight countries showed a similar protective effect against obesity from exclusive breastfeeding as opposed to mixed feeding.

The WHO called for more support to help mothers breastfeed and less promotion of formula milk. WHO has a 2025 target to globally increase exclusive breastfeeding rates to 50 percent in the first six months of life.

Kate Brinkworth, head of the maternity transformation at the Royal College of Midwives, said "We need both more specialist breastfeeding support for women after the birth and more time for midwives to offer the support women are telling us they need," she said.

Sue Ashmore, director of the Unicef UK's Baby Friendly Initiative said breastfeeding was "the first defense against the epidemic of obesity".

She said: "In the UK we have some of the lowest breastfeeding rates in the world, with eight out of ten women stopping breastfeeding before they want to."

Dr. João Breda, Head of the WHO European Office for Prevention and Control of Noncommunicable Diseases, said Governments must do more to promote breastfeeding.

He said:  "Breastfeeding has a really strong protective effect. The evidence is there. The benefit is outstanding so we should be telling people."

>Juthy Saha

The new issue of WhatsOn is out now. Subscribe here to get your copy. Subscribe here to get your copy.

WhatsOn Calling…
If you like WhatsOn, why not do us a favour. More & more people getting involved and supporting WhatsOn. We are independent & progressive, unlike many corporate media - We know you want WhatsOn to benefit as many people as possible Now we need your support, WhatsOn will continue to engage with cutting edge events, news & reviews of our times and hold power to account & champion social justice. WhatsOn's independence means, we are free from corporate & commercial bias. However, we need your support to give a voice to the voice less and keep our independence. We rely on the support of our readers and any amount , big or small, makes a valuable difference. Thank you. SUPPORT WhatsOn!