Rupomoy Bangla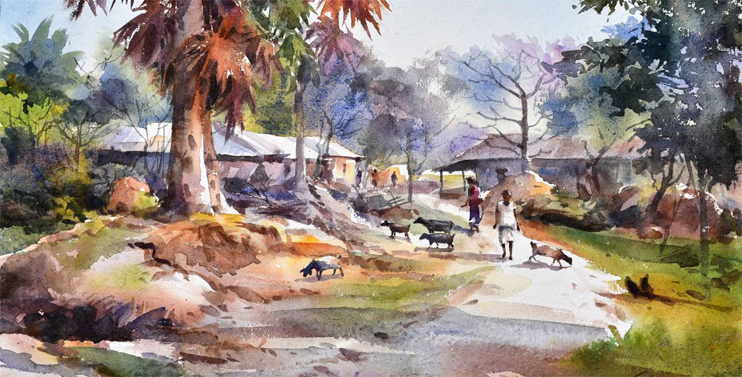 When> Until 4 MAy

Where> La Galerie, Alliance Française de Dhaka

What> Nature remains engrossed in her constant and diverse playfulness with colours and forms, melody and rhythm, and light and shades. Getting amused by that playfulness, some compose poems, some sing songs and some portray paintings. 30 artworks will be on display for this exhibition. The medium he used is watercolour. This the 4th solo painting exhibition by Suman Kumar Sarkar.

Door> 17.30

>Alma Siddiqua

The new issue of WhatsOn is out now. Subscribe here to get your copy.

WhatsOn Calling…
If you like WhatsOn, why not do us a favour. More & more people getting involved and supporting WhatsOn. We are independent & progressive, unlike many corporate media - We know you want WhatsOn to benefit as many people as possible Now we need your support, WhatsOn will continue to engage with cutting edge events, news & reviews of our times and hold power to account & champion social justice. WhatsOn's independence means, we are free from corporate & commercial bias. However, we need your support to give a voice to the voice less and keep our independence. We rely on the support of our readers and any amount , big or small, makes a valuable difference. Thank you. SUPPORT WhatsOn!