Top 5 Valentine Dinner Dates in Birmingham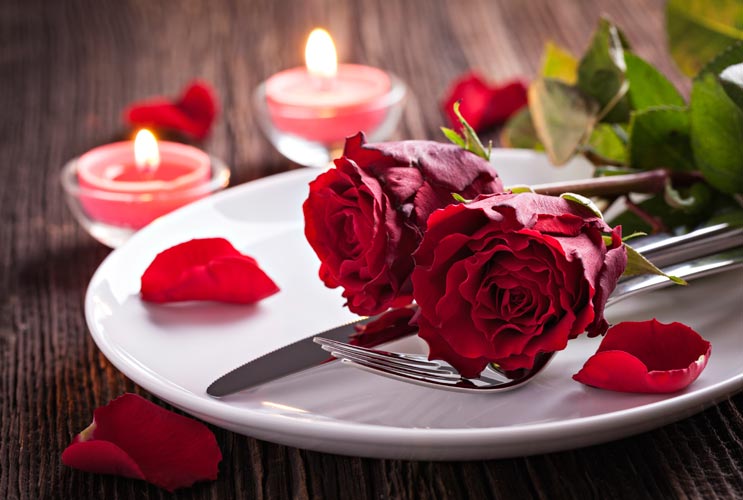 Valentine's Day is just knocking at the door, and plans are starting to come to fruition for those needing to praise this day of affection. Regardless of whether you need an easygoing dinner or a swanky eating knowledge, here are the best spots for dinner dates in Birmingham this current Valentine's Day.
1. Highlands Bar & Grill:
Frank Stitt's most acclaimed restaurant, Highlands has been serving up modern Southern cuisine using French cooking techniques and local ingredients add up to Southern sophistication with regional Southern fare served in an elegant setting. The restaurant a special package menu which will cost $85.00/person, excluding beverages, tax and service. They have online reservation. The open table has a live Internet connection into the restaurants' table availability. So, information is accurate and up-to-date, ensuring that your reservations are confirmed instantly. Food and service is really good.
2. Cafe Dupont:
Cafe Dupont can be the perfect place for your next date night or any special occasion. Chef prepares regional ingredients with a modern Southern spin in a historic, brick-walled bistro. The decoration is really good. The dining room's exposed brick walls, original floors, and high ceilings reflect the building's history. Each day they have different menu. Classic cooking styles paired with locally grown ingredients create contemporary flavors and signature dishes. Their dress code can be Business, casual.
3. Amore Ristorante Italiano:
Upscale, family-owned Italian bar/eatery since 2005 offering a cozy, warm ambiance & seafood dishes.You'll need to make reservations if you plan to dine at this intimate Italian eatery in Greystone Center. Dim lighting and small, candle-lit tables help make the place exteremly popular with local romantics. Succulent veal scaloppini, lobster fra diavolo, our famous crab cakes and award winning meatballs are the signature food of the restaurant. Best of all, the homemade Old Country fare rarely disappoints, and it never bruises the bank.
4. Bamboo on 2ND :
Valentine's Day head to Birmingham's Loft District to Bamboo on 2nd. This exciting and affordable Pan-Asian restaurant and bar offers sushi rolls, noodle bowls, small plates and a variety of skewered and Asian-inspired salads. There is also a full bar, which features unique cocktails, plus all the classics. Wine menu is also available, with Asian and locally crafted beer on tap and by the bottle. The package will cost $25 and under per person. The restaurent do not take reservations because they follow seat on a first come first serve basis or they will take your phone number and give you a call when table is ready.
5. Surin of Thailand:
Surin of Thailand serves the best Thai food in Atlanta and the Southeast for many years. Offering authentic Thai cuisine, fresh sushi and all the extras in a calm yet exciting atmosphere, Surin West delivers the perfect spot for Valentine's Day. They take online reservations. Car parking for Surin West's guests is located on 19th Street South. The valentine package is cost for $35.
> Puza Sarker Snigdha