UN Anti Racism Day Demo – Football For All Bloc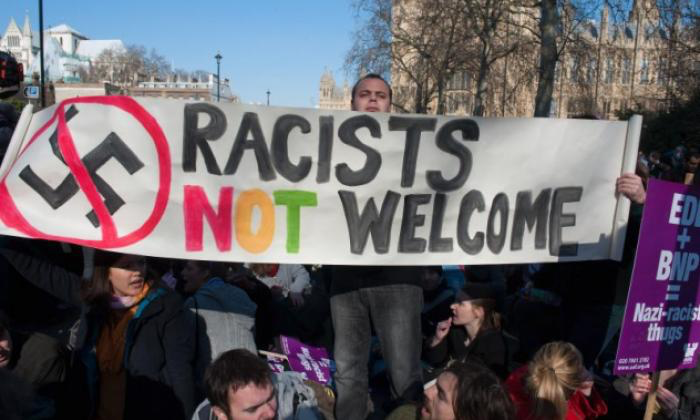 Unite Against Fascism (UAF), founded in 2003, aims to counter the threat of fascism. The dangers that it poses requires a united front from all those who value freedom and democracy.
UAF helps to organise demonstrations, rallies and conferences against the BNP and other racist organisations, like the English Defence League.
Now more than ever, we are seeing a steady rise in the number of fascist attacks in societies around the world. Recent elections and political events have given license to racist, sexist and homophobic attacks. It is so important to unite and rise up against this.
On Saturday 16 March 2019 from 12:00-16:30, join the UAF's demonstration to fight racism on football grounds in Central London. Join other football fans coming together to boost this rally! We need vibrant opposition to racists and fascists – and this is it!
Click on this link to take you straight to the event –
https://www.facebook.com/events/1824481977681055/
To find out more about UAF, you can contact them at –
info@uaf.org.uk
020 7801 2782
PO Box 36871, London WC1X 9CT
> Zoe Osman