Pearl Jam Pay Tribute to Anthony Bourdain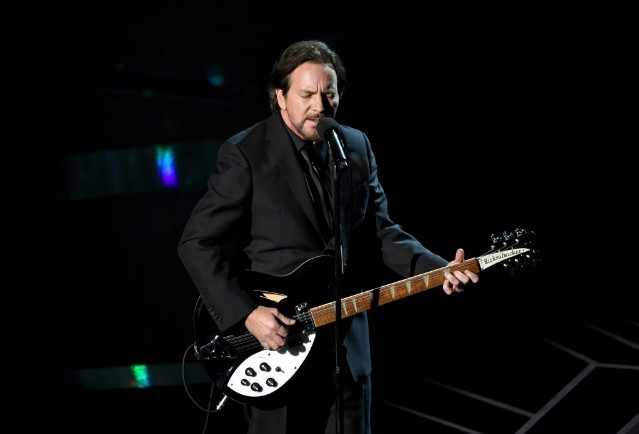 Eddie Vedder dedicated Pearl Jam's European tour opener in Amsterdam last night to the late Anthony Bourdain as well as the family of designer Kate Spade. Both Spade and Bourdain passed away last week.
Before launching into a rendition of "Long Road," Vedder spoke in Dutch, and then said in English "We dedicate this to Anthony, my friend David, his brother Andrew," he said ahead of a performance of 'Long Road'. "They are deep in our hearts tonight and we thank you."
At the beginning of this week, U2 paid tribute by dedicating a track to Bourdain during a gig in New York. Performing at Harlem's Apollo Theater, Bono spoke of losing "a lot of inspiring, useful people" recently "who gave up on their own life". Speaking directly of the "great storyteller" Bourdain, the frontman said: "So for Anthony Bourdain, and his friends and family, this is a song inspired by a great, great, great friend of ours." Queens Of The Stone Age also paid tribute to Bourdain. He was a close friend of frontman Josh Homme's.
> Shiuly Rina