Enjoy Every Moment of Summer
Summer means happy times and good sunshine. It means going to the beach, going to Disneyland, having fun. Summer brings a special feeling of happiness along with it. There's nothing like warm weather and sunshine to inspire you to get out and enjoy nature.
Let's celebrate summer as this is a great time to sit back and relax with friends and family. Here are some ways to increase the pleasure of summer:
SUMMER WITH MUSIC
Summer is officially around the corner and so is concert season! It's that time of year when the sun gets a little warmer and the music gets a little sweeter.
There is nothing like summertime outdoor music. Whether you feel like dancing, listening or just relaxing, you and your family can feel a part of the beautiful great outdoors while being inspired by musical accompaniment. Relax on a blanket, dance around, sit quietly or watch the talented musicians. And its not always necessary to spend money to enjoy this treat; many are free of charge. Introduce kids to various types of music and plan a day or evening outing at some of the great parks. Breathe in the fresh air, relax and enjoy the many choices of harmony under the summer skies.
In summer one can attend a show in a variety of genres: Pop, Hip Hop, Country, Pop-Rock, Latin-Pop, and so much more. There is something for every kind of music lover from June to September. Local parks often hold evening concert. Although most festivals are aimed at young adults, there are some outdoor music concerts that are family friendly.
SUMMER AT BEACH

The sun fills the fine white sands of our beaches with light and joy. Whether they are immense stretches of sand as far as the eye can see, or little coves sheltered by rocks, each beach has its own dazzling and surprising beauty. Some are crowded, with lots of entertainment, while others remain deserted and unexplored, holding secrets waiting to be unveiled. There's always something for every taste and state of mind, whether it's to stretch out and relax on the sand, take a walk by the sea, to enjoy a date or to have fun and party the night away.
Pack up the family and take a trip to a beach for some old-fashioned fun in the sun with peace. Most local parks offer day passes or weekend passes, and you can find a lot of free places to go swimming or sit and watch the surf. Attend summer events, fairs and other special activities held at the beach, or just spend time playing in the sand.
If you don't have a beach nearby, this most certainly does not mean that you can't go for a refreshing swim during the hot summer days. Most neighborhoods have local pools that you can join with your family for a monthly fee. It makes for a super fun outing and is a great way to meet other people in the area and get your tan on, as well as be active.

SUMMER WITH FAMILY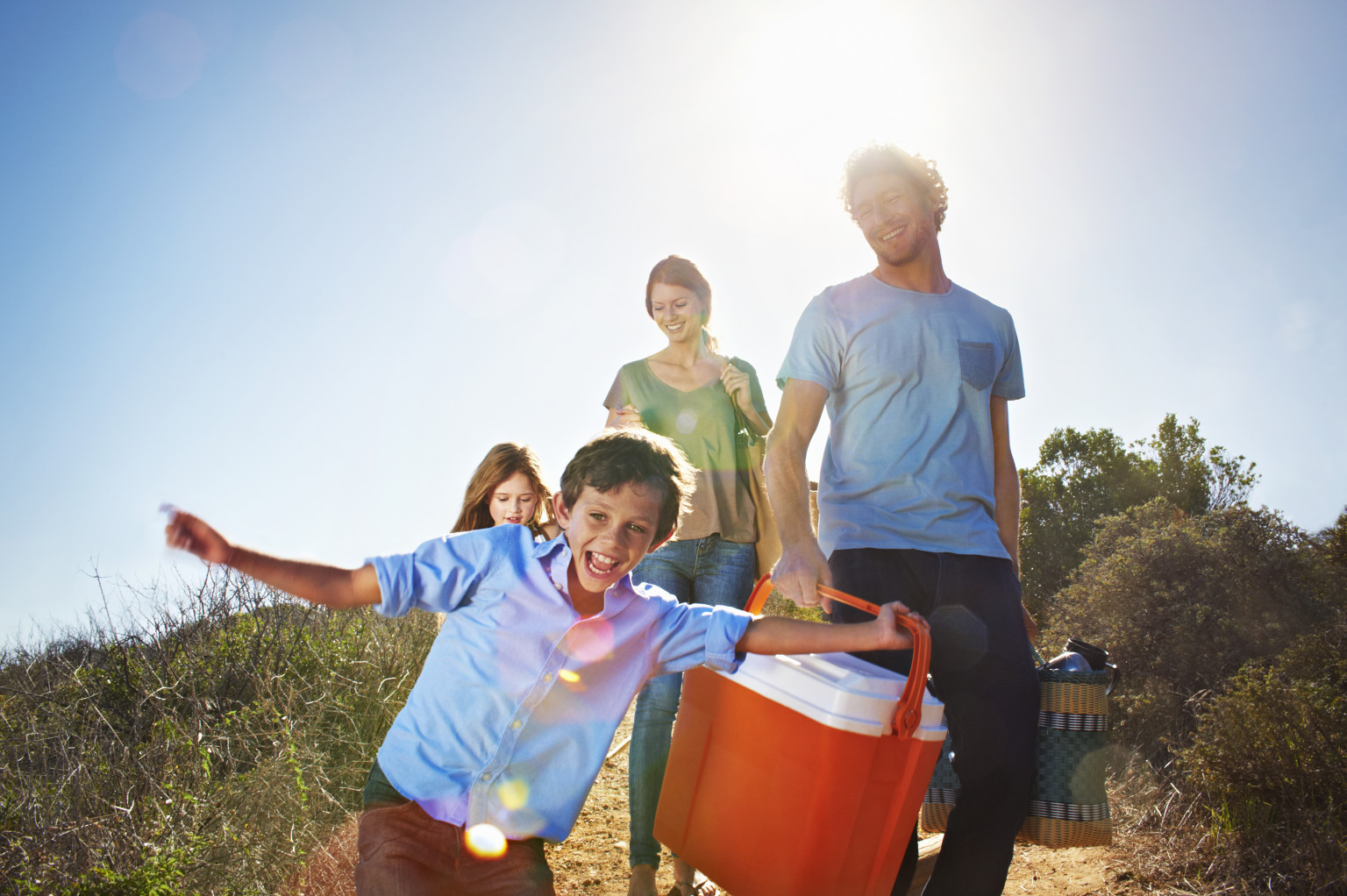 Summer vacation can be remarkable with some family plan;
Visit a zoo: Spend a day at the zoo and watch your kids' eyes light up when they spy their favorite creatures.
Visit a sporting event: Whether it's a professional sports team, or your local little league, find a night to attend a game and make sure to get the full experience.
Shop at a farmer's market: Buying fresh fruits and veggies direct from farmers at a farmer's market offers a unique chance for learning. Have your kids pick out a few new items, then go home and figure out what to do with them.
Pet a farm animal: Visit a local farm and see their livestock. Your kids will love getting their hands on the horses and goats, and so will you. Make it a learning opportunity by encouraging the kiddos to ask lots of questions.
Play in the rain: Mother Nature will inevitably rain on a few of your summer days. Make the most of it by having a dance party outside.
Go fishing: Wake up with the birds, pack your fishing poles and take the family fishing. Whether you're hitting a lake, river or well-stocked pond, you'll have a great day together no matter how many fish you catch.
Catch fireflies: Those bright little fireflies sure are pretty. Arm the whole family with a few jars and lids and send them out at dusk for a classic firefly hunting session.
See  a movie: You don't have to spend every day of your summer vacation outside. Some of the biggest movies of the year come out over the summer months, so pick one everyone can agree on.
Have a scavenger hunt: Everyone loves a good scavenger hunt. Set up one just for your family, or get the whole neighborhood involved.
Mum's cooking: Going back home just means free delicious food at the making of your own mother/guardian's hand that is just unbeatable.
SUMMER WITH FRIENDS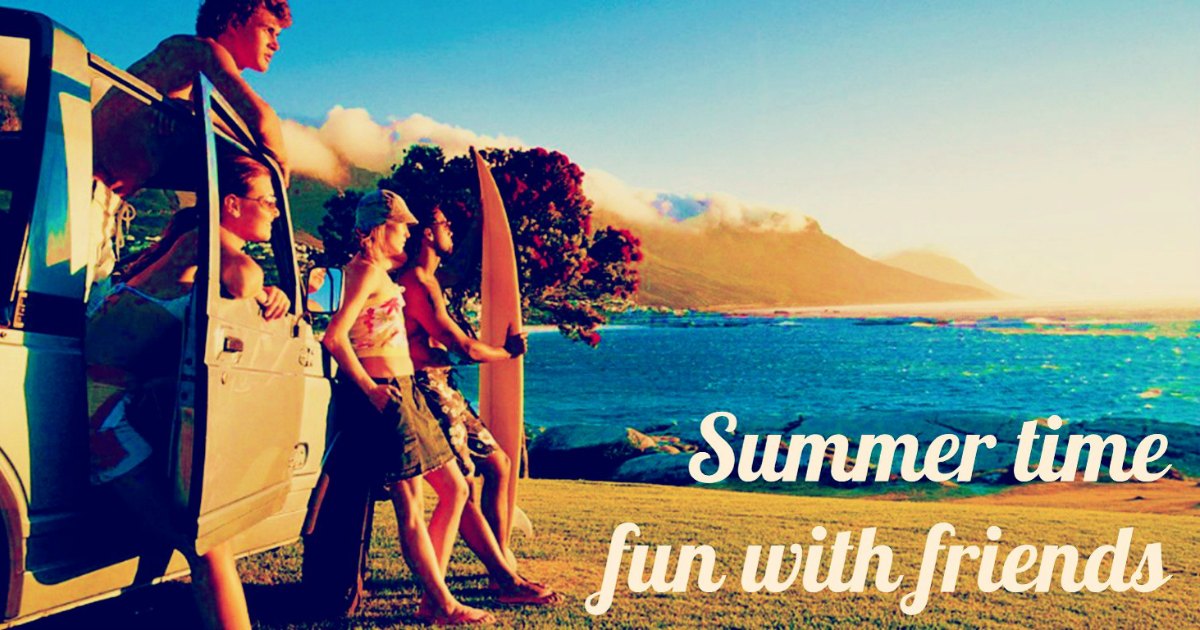 Sure you've made a handful of uni friends that you've gotten to stress out with all semester but there's no greater relief than going back home and seeing the people that know you best. Being away at uni feels like it's its own universe so going back home and seeing old friends just feels as if everything is being centered again.
Have a sleepover with friends. This is a great way to spend a night and have fun. Tell ghost stories outdoors and cook s'mores over a bonfire if the weather is nice. Have a movie marathon and play board games if your sleepover is indoors
Plan a picnic. Take a trip to the park or the beach with your friends. Lay out a big blanket and share snacks and drinks. Play some music on a radio or iPod to enjoy the afternoon.
Cook a meal together. Find a recipe in a cookbook or online, and bake something with friends. Sometimes, cooking with friends is a recipe for disaster, but it always results in a great memory.
CONNECT WITH NATURE
Go camping: Break out the tent and the makings for s'mores. It's time for your family to get back to nature.
Plant a garden: Food tastes so much better when it's fresh — and when you know what went into growing it. Plant a family garden and reap the benefits of fresh food.
Go for a hike: Put on your hiking boots (or a sturdy pair of tennis shoes) and hit the trail with the fam. Whether you're hiking a well-known local trail, or exploring some new territory, it's sure to be an adventure.
ICE CREAM DATES
Treat your special someone and try one of these date ideas. Of course, they all involve ice cream.
Ice cream dates are a must in the summer. There's something about ending a hot summer's day with an ice cream cone that makes it taste so much better.
If you need more summer activities, then why not make ice cream one of them? Ice cream is always a crowd pleaser.  It's less costly than going out for a full meal, and is a unique summer outing that should be done all the way.
> Juthy Saha