The top 5 all time Feel-Good films
How do we define what is a "feel good" movie? And is it different from a comedy film? The answer to the latter question is: Yes it is. Comedy films do make you laugh but more often than not you don't keep smiling once the film is over. There are certainly comedy films that can also be categorized as "feel good", but typically funny movies don't automatically qualify as also feel good films. The films that do classify as "feel good" are those that leave you feeling not just good about yourself but also the world in general. You come out of it more optimistic about life. You want to trust your abilities and other's goodness. Obviously, "feel good" films come in different forms and shape. Some may make you laugh, while some may make you cry. But ultimately, you will end up feeling rejuvenated and happy. With that said, here are the 5 best "feel good" movies of all time.
It's a Wonderful Life (1946)

It's a Wonderful Life' is a story of an angel helping a compassionate but despairingly frustrated businessman by showing what life would have been like if he never existed. It is a film that invokes goodness and hope inside you. It teaches you that no matter what the circumstances you are in, life's precious. Cherish it.
Say Anything (1989)

Say Anything' is about a high school senior Lloyd Dobler who wants nothing more than to go out with beautiful and intelligent Diane Court. Lloyd attempts to win her heart over the objections of her over-protective father before Diane leaves for a scholarship in England. Funny and touching in equal measure, it is a film that will surely leave you feeling better
Love Actually (2003)

Yes, "Love, Actually" is not a perfect movie by any means — it's extra saccharine and purposely sentimental — but there's also no denying that "feel-good" movies don't come in better shape and form than this. Say, what you may but the Keira Knightly-Andrew Lincoln track remains the sweetest thing you might have ever seen.
The Pursuit of Happyness (2006)

'The Pursuit of Happyness' is based on real story of stockbroker and investor Christopher Gardner, who loses his house, his bank account, and credit cards and is forced to live out in the streets with his son, but continues his fight to become stockbroker. It is a film that inspires you to be good to others and keep trying. It leaves you feeling overwhelmingly happy.
Boyhood (2014)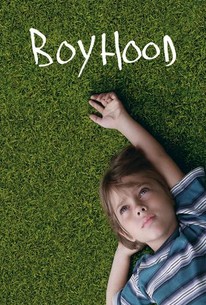 Boyhood', more than just a film, is an observance. An observance of a 6 years old boy growing up to become an 18 years old adult. An observance of what a mother has to go through to raise children. An observance of what a father means to his children and vice-versa. An observance of a family and their struggles, their joys, their sorrows. 'Boyhood', in a way that very few films do, transcends the boundaries of cinema and becomes a tiny part of our own existence and experience.